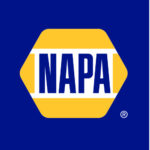 The UCDA has teamed with NAPA Auto Parts to provide discounts on over 500,000 products, discounts for on-line ordering, and annual rebates paid directly to Members.
In 2020, this UCDA Member Service paid rebates to members totaling over $1.1 million.
The largest inventory in the industry at your door step
More than 500,000 quality parts and supplies for domestic or import vehicles. Professional tools, equipment and shop supplies
600-store network to service your needs across Canada
A regional customer support to all your members with a Dedicated Sales Force representing all major product groups
Priority delivery and inventory management available
A full warranty coverage on our premium parts
Parts are covered for up to 90 days from installation date
Most NAPA parts come with a minimum 1-year or limited lifetime warranty against defects in workmanship or In the event you are required to replace a qualifying defective part, we'll cover your repair labour for up to 90 days from the date of installation
Based on Mitchell Labour Guide, not on Mitchell "warranty" guide
Partnership benefits tailored to support your business
Market competitive pricing
National program and resources with local support and distribution
Annual rebate – Ability to combine multi-dealership networks
Seasonal promotions
And much more benefits!
Are you on the program?
Call the UCDA to register, and start saving now! 1-800-268-2598 or contact Curtis Elliott – 905-730-6303 – celliott@uapinc.com