In Memory Of Bob Pierce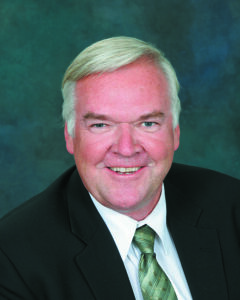 UCDA mourns the passing of Bob Pierce, who served as the Director of Member Services for the UCDA for 23 years, during which time he worked tirelessly to advance the interests of our Members. He was a passionate and committed leader, who made significant contributions to the association and the industry it represents.
Throughout his tenure, Bob was a staunch advocate for our Members, working to promote their interests and ensure that their voices were heard both internally and with government, third party stakeholders and others.
Bob was always ready to assist the association in its submissions to government on behalf of our Members. His knowledge of the industry and his dedication to our Members made him an invaluable asset when the association was confronted with the many business and professional issues that required thoughtful and reasoned policy development.
Early in his career, he worked for the MTO and had other government appointments, including as the dealer Registrar. He was instrumental in creating and producing the Used Vehicle Information Package for Ontario.
He went on to head the new car dealer association in the 1990's before starting with the UCDA in 2000. Bob was a central figure in the creation of OMVIC and the new dealer legislation that came out in 2010. A firm supporter of dealer education, he steered the process that led to the UCDA working with OMVIC and Georgian College on mandatory industry education programs.
In his long and storied career he helped countless registrants with his unparalleled knowledge base and good humour. He was not just a font of know-how, he had a can-do business-like approach to everything he did, which appealed to the membership who are, of course, business people themselves. Bob spoke their language and they responded accordingly.
On behalf of the entire association, we extend our deepest sympathies to Bob's family, friends and colleagues during this difficult time.
He will be missed as both a colleague and a friend.
A memorial is planned for March 20, 2023 at the Scarboro Golf and Country Club, Main Building, 321 Scarborough Golf Club Rd, Scarborough, ON M1J 3H2 from 10 a.m. to 11:30 a.m.
The family ask that you please consider donations in lieu of flowers to
https://supportthepmcf.ca/ui/BobPierce/donations/start
For more information please feel free to contact James Hamilton, Interim Manager and Legal Services Director, UCDA at j.hamilton@ucda.org or 416-231-2600.